THe Latest Works of Author Ronan James Cassidy
Popular Books
Whether you are a passionate reader or not, these motivational books will positively change your life and inspire you to fall in love with reading!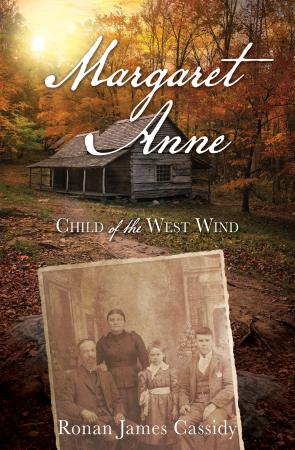 Margaret Anne: Child of tHe West Wind
Named to the Short List for 2023 Hawthorne Prize
Winner of the 2023 Firebird Book Award for Religious Fiction
Honorable Mention: 2023 London Book Festival, General Fiction
Finalist: 2023 Montaigne Medal
Nominated for the 2023 Eric Hoffer Award
BookFest Book Awards 2023: 3rd Place - Literary Fiction/Historical
Spring 2023 Reader's Choice Book Awards: Finalist - Best Book for Adults
eLit Awards 2023: Bronze Medalist - Religious Fiction
Winner of the March 2023 Literary Titan Gold Book Award: Historical Fiction
Maincrest Media Book Award 2023: Literary Fiction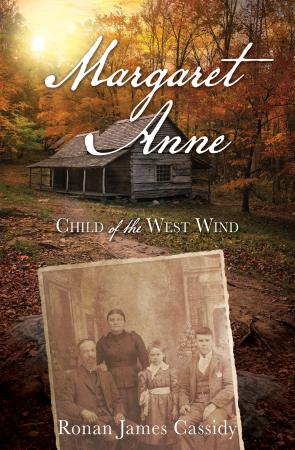 She's the child of the west wind. And with her incredible gifts, danger is never too far away.
As the illegitimate daughter of a wealthy plantation owner and a colored Haitian woman in a time of slavery and great upheaval, Margaret Anne Basseterre's life is anything but easy. From the moment of her birth, she has been coveted by the same dark forces pushing the country toward war. For every moment of despair, an unsuspecting lost soul is given the chance for redemption by helping her to safety.
Through divine will, Margaret Anne and some of those ordained to protect her end up residing on the majestic estate of her father.
As the ethereal girl grows up on the Calhoun plantation and the country farm of her natural mother, the lives of those around her are tested by deep family secrets and the will of wickedness. She is set to prove that her unification of this dangerously illicit and blended family during the societal unrest surrounding the Civil War was ordained from on high. She is their guiding light in this most turbulent storm of the American age.
When it comes time for her to confront the devil who has tainted her family, she'll discover just how powerful the light within her truly is.
Margaret Anne is a bold walk through the many societal and spiritual battles raging during the years that America fought to establish both its identity as a nation and its identity under God.
A deep and poetic read, Margaret Anne is a multi-perspective view that leads into the Redemption Series.
Angel Ascending: Redemption Book I
THE REDEMPTION SERIES: 100 years after Margaret Anne transformed an American family, comes the profound 4-part finale to the Calhoun saga.
Two opposite men on parallel paths are drawn into the preordained reckoning to close out a family saga.
Ronan, a decent and reasonable man, has just begun a steep descent into a mid-life crisis after coming to the somber realization of an impending financial crisis in America. With his life, future, and marriage caught up in his downward spiral, Ronan soon loses faith in the path he's chosen – and with it, his grasp of hope altogether. Inexplicably, this coincides with dreams of a golden cross, and intuitive whispers of a fated encounter.
A year beyond the depths of his despair and well within the season of his spiritual awakening, Ronan makes a pitch to help restructure the legacy assets of the infamous Calhoun pedigree. On the plane ride back from his initial meeting with the enigmatic board members of the company he hopes will offer him a life-changing assignment, he is seated next to a dark and unsavory man whom he instantly wants to avoid. Over time, Ronan begins to feel a visceral draw to this mysterious man.
Unbeknownst to Ronan, he has been led to this moment for a deeper purpose – where the hand of God will forever entwine him into a family legacy.
In this thought-provoking first book in the Redemption Series, the final player in the legacy of Margaret Anne will be revealed.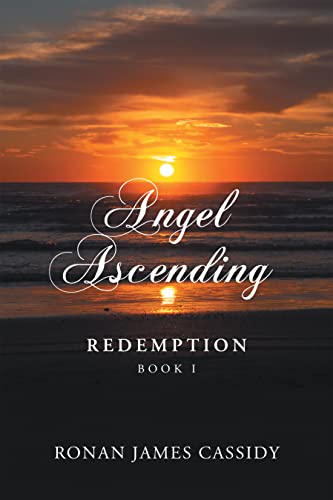 reckoning: Redemption Book III
THE REDEMPTION SERIES: 100 years after Margaret Anne transformed an American family, comes the profound 4-part finale to the Calhoun saga. 


Sacrifice birthed the unsettled world of Margaret Anne. Now, only surrender can pave the way for closure. 
As Matthew's harrowing and highly anticipated journey to deliver the Spanish Cross into the hands of his estranged son reaches its climactic conclusion, the one who has been ordained to fulfill the ancient promise of the often maligned and unjustly persecuted Miss Margaret Anne Basseterre is revealed. 
Reckoning portrays the troubled life of Matthew's son, David Michaeal Sonneman.  From his tragic and destitute beginnings, which are sparingly revealed in Angel Ascending, the story of David's life, including the true nature of his trials and tribulations and his sacred mission, is brought into focus in this scintillating and thought provoking third book of the Redemption Series. 
When David ultimately discovers that his earthly salvation from that darkened basement in Baltimore was something far different than what he had always supposed, he is forced to reconsider his lifelong desire to avenge those wrongs that were served upon him, at least those wrongs that he understood as a young child. 
He must decide between his developing faith, which accompanies his hope for a better tomorrow, and those deeply entrenched desires to put an end to those responsible for the worst of his childhood afflictions when the true story of his life is made known to him. 
"Reckoning" is the fascinating continuation of the Redemption series, uncovering the next intricate layer to the Margaret Anne saga of fate, faith, reckoning, and mercy.